Best Barista Training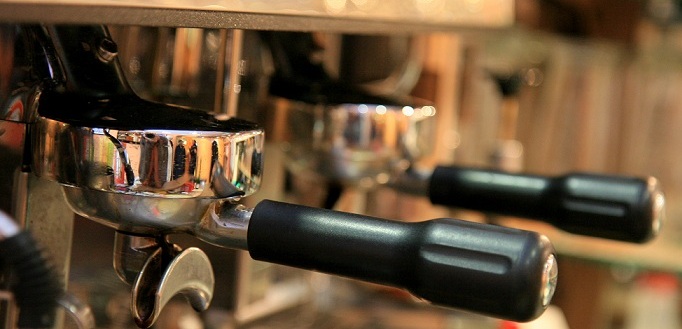 At Greenbean Coffee Roasters we know an awful lot about great coffee. We know how to source the best beans, roast and blend them properly, and most of all,how to make the perfect cup of coffee every time.
Professional barista training
We want to share our passion and our experience. We want everyone to have perfect coffee every day, and that includes your customers. We use our own Greenbean Cafe to host our barista training classes, where you and your staff can learn the secrets of making perfect coffee every time. Even if you're already an expert, a refresher course is always good. These barista training masterclasses aren't only for our own customers, it doesn't matter what type of machine or whose coffee you use, you'll learn a great deal from the Greenbean masterclass.
Barista training for non-professional baristas
Barista training isn't just for catering customers. If you know a 'coffee geek' or a very keen home chef who might like to perfect their home coffee making skills, a gift certificate for barista training would make a thoughtful and highly individual gift. Contact the office to find out more about a gift certificate
Some of the areas we cover are as follows:
The perfect cappuccino
The perfect espresso
Producing the perfect crema
Getting the grind right and setting your grinder
How to use flavourings properly
Cleaning your machine
Filling the handle and tamping the grounds
Machine preparation
Coffee storage
Skimmed or whole milk? Why?
What exactly is a Tall Skinny Frappucchino etc? We explain some coffee terms.
How different water types affect the coffee blend
How ambient temperature and atmospheric humidity affect the grind.
Contact us today for more information. Click here to get in touch