Oromia – Deep, Rich Flavour
Morning and Daytime Coffee. Drink with milk or drink it black.
Smooth and rich with enough strength to keep you moving all day long. Really great black and very good with milk. Good for coffee aficionados and casual drinkers alike. Ethiopian, Sumatran and Brazilian Arabica origins. Beautiful, bright Sidamo beans from Ethiopia form the backbone of this great blend. It's got something for everyone. Coffee purists love the the subtleties in the taste notes, casual coffee drinkers will appreciate its silkiness and the smoothness of its taste. Like all our Specials, it's roasted to order so it can take a few days for delivery but we promise you, it's worth the (short) wait. 100% Arabica. Buy it here from our sister website, Dreambeans Coffee.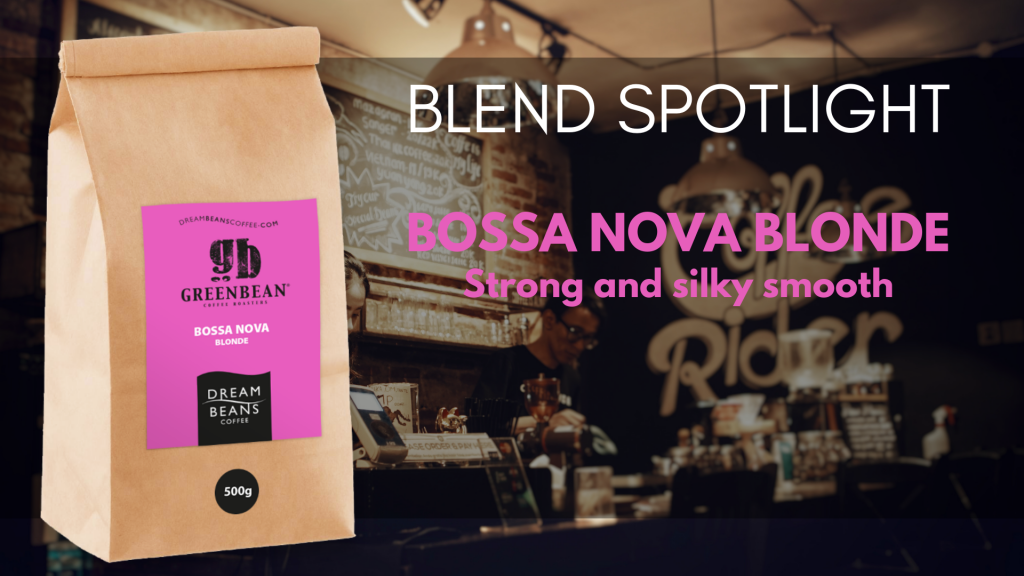 Bossa Nova Blonde – Strong and silky smooth
The primary constituent of this Special is a beautiful Samba coffee from Brazil, which we select for it's great flavour and its full body. The beans are slightly darker than many Brazilian beans and they definitely have more body than Daterra or Santos Bourbons. We like this; it gives character to the coffee. Coffee needs body and bite and our Bossa Nova Blonde has enough caffeine to keep you moving all day long but not enough to give you the shakes if you overdo it. Ethiopian, Guatemalan and Indonesian origins round out the flavour and a handful of a hard-to-roast and rarely found Hondurans finish out the profile. These beans are hard-to-roast and difficult to get right so most roasters leave them alone. Not us. We know that in the right hands they can deliver flavour notes you simply won't get anywhere else. If you have the skill and the patience, they're almost like a secret weapon. Buy it here from our sister website, Dreambeans Coffee. 
Get in touch with us today If you're as obsessive about coffee as we are https://www.greenbeanroasters.com/contact/